Featured Businesses
Feeling the need to lose weight and get your life back on track? Maybe you want to tone up? My Name is Ger Conroy and I'm a personal trainer in Dublin the past 11 years.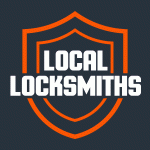 Local Locksmiths Dublin are your goto guys for all your locksmith needs. We cover all locksmith services including Home/Domestic Doors & Windows, Commercial/Businesses security doors, keypads and key cutting and Auto/Car Replacement Keys and Car Key Cutting and Repairs.
We offer an emergency roofing service which is perfect for anyone who has suffered storm damage or any other emergency. We will work quickly and efficiently to make sure that your property is fully repaired and 100% watertight, whether it's a house, office, shop or even a warehouse.
Advertise Here?
Latest Businesses
Big Directory Categories
So your a business in Ireland with a website. Great start! Now, the hard part. Getting your business found! So many businesses in Ireland think just by having a website…
Updated List: 06/02/2019 Getting your business listed locally and keeping your local pages up to date with pictures, videos and content is a must these days. But finding the right,…